The Complete Video
Solution For Your Business 
 Simple Shooting, 
 Professional Editing, 
 Experienced Support. 
Amateur videos are OK… if you have an amateur business.
Whether you need a turn-key studio VidSimple! , on-demand editing VidLauncher! , experienced guidance VidGenius! , or a single video Sunpop Video! , we've got you covered.
Video. The Difference Maker.
1.8 million words: That's the value of one minute of video

, according to Dr. James McQuivey of Forrester Research. That's equal to 3,600 typical web pages.
In March 2013,

85% of US internet users viewed online video.

YouTube reaches 67% of the US population 18-34

. It also reaches 59% of the 35-49 population, 52% of the 50-64 population and 48% of the 65+ population.
Website visitors are

64% more likely to buy a product

on an online retail site after watching a video.

75% of executives told Forbes that they watch work-related videos

on business websites at least once a week. 50% watch business-related videos on YouTube. 65% visit the marketer's website after viewing a video.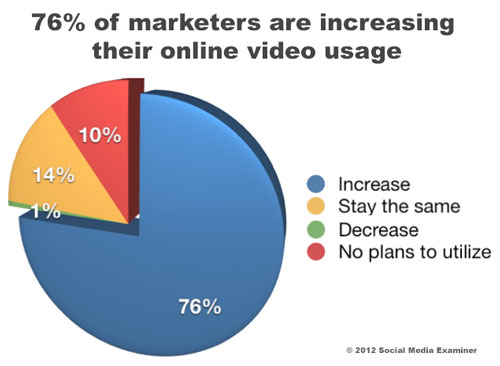 E
ffective video marketing isn't about big budgets and complicated equipment anymore. It's about the value of relevant video content, and sustainable ways to make it. Our patent pending VIDSimple Studio in a Box empowers you to record great videos, but that's just the beginning. After you've recorded like a pro,
VIDLauncher
is ready to tackle the most complicated and time-consuming part of any video project – the editing.
W
hen you're ready to get serious and rock that bottom line, we'll introduce you to a certified
VIDGenius
. It doesn't matter if you're taking baby steps or sprinting for the gold, we're here to help. With Sunpop, great videos are more affordable and convenient than ever before.
Don't let the t-shirts and sandals fool you, Sunpop has helped clients earn hundreds of millions of dollars. With 14 years of online video specialization, this studio has produced thousands of videos for small businesses of every shape and size. Startups and Fortune 500 companies. Accountants and Rock stars. Best selling authors and Olympians. You're in good company.
Our patent pending Studio-in-a-Box was designed specifically for business professionals. No need to stare down the cold, dark barrel of a camera lens. With our unique hidden camera recording system, you can relax and shoot video like a pro. The best part? Customers LOVE seeing real people inside the business. Why pay an actor to pretend to say nice things about you?
Sunpop's modern white background is as an amazing blank canvas for your unique video content to take shape. Don't let the simplicity fool you. This clean and versatile style, is primed and ready for customization with your own branding materials. (logos, slides, photos, graphics, b-roll clips, music, etc.)
In case you haven't noticed, we've turned the traditional video production process on its head. Simple tools? Check. Affordable talent? Yup. Experienced support? Definitely. When you work within our streamlined process, you can get amazing videos in days, not weeks.

The VidSimple Studio in a Box has everything you need to record great videos.
Shoot with your VidSimple studio day or night. It doesn't cost you a dime to record new videos. No expensive crews. No stress filled schedules. No pressure.
Shoot with smartphones and tablets to kick open a world of easy new options.
Pro lighting design helps you look great "right out of the box".
Pre-set microphone helps you sound amazing.
Adjustable height equipment customizes the studio to your body.
Multiple shooting options offer a wide range of video types.
VIDLauncher is a fast and affordable solution to the most complicated part of any video project – the editing.
Like a personal chef for your video clips! Send us your raw ingredients, and our seasoned video editors will help cook up something great.
Easily upload your unedited video clips to a secure video LaunchPad, 24/7/365.
Comment, give instructions, and download finished videos, all from your web browser.
Love control? Use your private LaunchPad to micromanage every video detail. Love simplicity? Just ask for a "Chef's Choice" video.
We love mobile friendly tools. You can even send unedited video clips directly from your iPhone.
Flat prices. Scalable volume. Streamlined tools. Welcome to video production 2.0
VIDGenius helps you build and execute a rock solid video strategy.
Personalized support. One on one consultations. Advanced video training. Message development. YouTube Channel Management. Whatever it takes to get results.
Partner with vetted, experienced, top shelf video marketing talent.
Review monthly video analytics for measurable results.
Tap into years of video specialization and expertise.
Bend the learning curve and experience the difference a pro makes.
NO Free Consultations. VIDGenius is only available for qualified businesses.
14 Years. 2,000+ Videos. Lots Of Love.
Sure, we have a fat pile of formal testimonials. But a requested gift is never as sweet as a gift freely given.
How about some unsolicited client feedback?
Just wanted you to know that I received it. Thank you so much. I have put the word out on my fb account and

I have had many people ask who did it?

I always give you guys credit.

You made this so easy for me.

I appreciate it so much cuz I do many things where I have to ultimately take control…never had to do that with you all!! Bravo!!

Jean Backus,

The Naked Accountant
Michael said you guys were really good but that's a huge understatement

. No wonder he insists that we use your services with all our clients who need videos. Melissa's video is awesome too! She's going to add her own music – instrumental. Can't wait to see Ben's videos. Thanks again! Looking forward to doing more videos with you.

Lynne MacQuarrie,

Handler Inc
Thank you for coming through so efficiently and effectively!

You did what you said you were going to do and then some

. We, like you, feel that you really managed to capture the nuggets necessary to be able to make Eddie, myself and as a result – DrainWorks – come across as being not only confident, sincere, relaxed and trustworthy but passionate.
I Just Need A Video
Do you just want to make a video or two?
If you don't have ongoing video needs, and you need a single production instead of a long-term solution, check out the original Sunpop Productions!
I Just Need A Video